Press Infos
The iuventa10 strongly dismiss all allegations and call for a humane EU policy that does not turn migration into a crime. Since the investigation procedures have not been completed, access to the case file is denied to the defense. It is still up to the Prosecution in Trapani, Sicily, to drop the investigations or open the main trial.
In many regards, the Iuventa case is outstanding: Never before have Italian Prosecutors tapped bridge conversations and telephones of a rescue crew and deployed undercover agents. In addition to Captains and head of mission, regular rescue crew have to stand trial. Under Art. 12 of the  Consolidated Act on Immigration, a conviction could result in up to 20 years imprisonment and a fine of 15,000 euros per rescued person.

Based on the case file published after the seizure of the rescue vessel Iuventa, researchers at Goldsmiths University London have shown that there is no evidence for an alleged collusion between Iuventa crew and Libyan smugglers. Their study 'Blaming the Rescuers' has been published with Forensic Oceanography and Forensic Architecture.
The iuventa10 reconstructed the events of one of these days at sea in a live twitter thread #iuventaLog.
Press kit
We do not know when this trial will start, but we know we have nothing to hide. Please find all information, photos and video footage, a timeline and quotes by lawyers and crew members in our press kit.
---
Most important readings
The Crime of Rescue – The Iuventa case
an investigation by Forensic Oceanography and Forensic Architecture
Researchers have analysed exclusive video and photo material, Iuventa logbooks, GPS coordinates and weather data after the seizure of the ship. In this video, they refute the argumentation of Italian police in the Iuventa case: There is no evidence for a collusion of crew and smugglers.
view original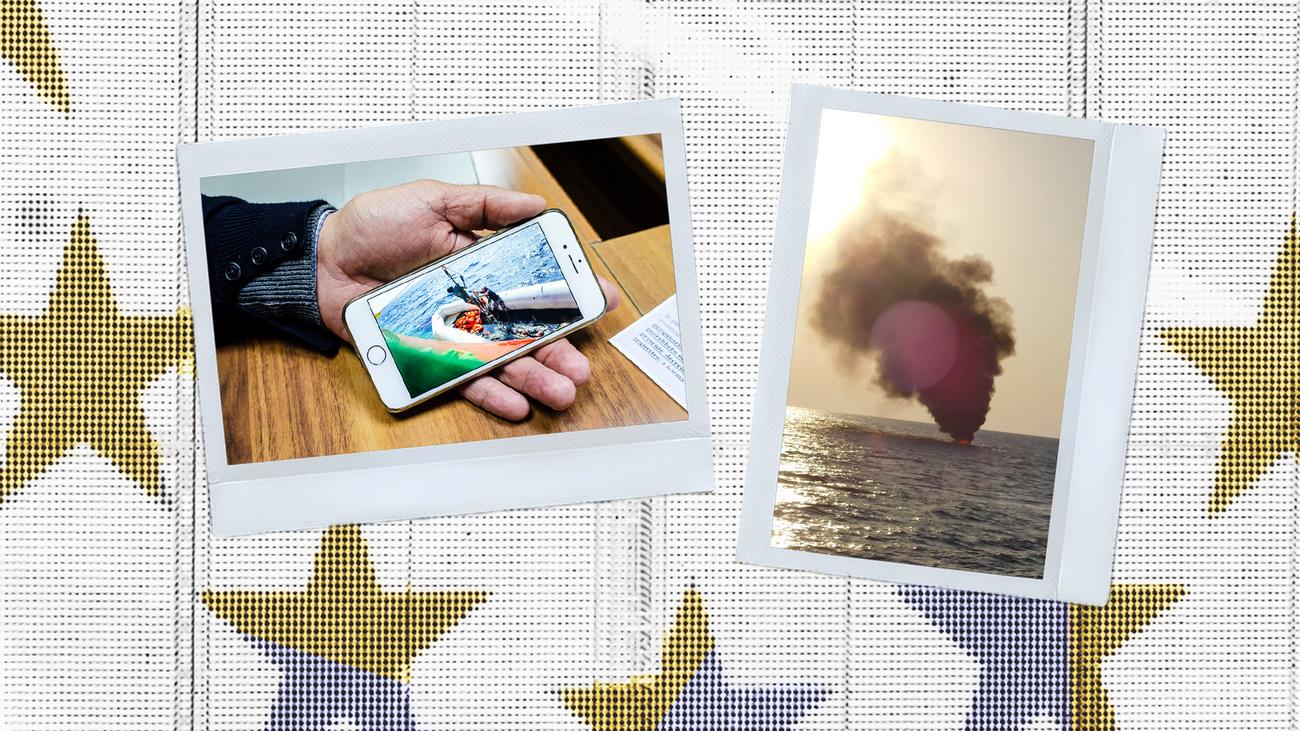 Salvini's Spy on the Mediterranean
ZEIT Online (German)
In 2019, the man who first reported Iuventa rescue missions to the Italian police, tells ZEIT ONLINE reporters: "I never witnessed the NGOs collaborating with the traffickers. That was always just a hunch." First appearence of Pietro Gallo, once seen as main witness against us, in international media.
Read the article
The Deadliest Border in the World
The German Times
Report about the day Italian undercover police bugged the Iuventa bridge: "Even at the time, the crew of the Iuventa suspected something wasn't right, but they followed the orders given to them nonetheless. Only months later would they find out why the MRCC had ordered them to Lampedusa."
Read the article